7 Plant-Inspired DIY Costumes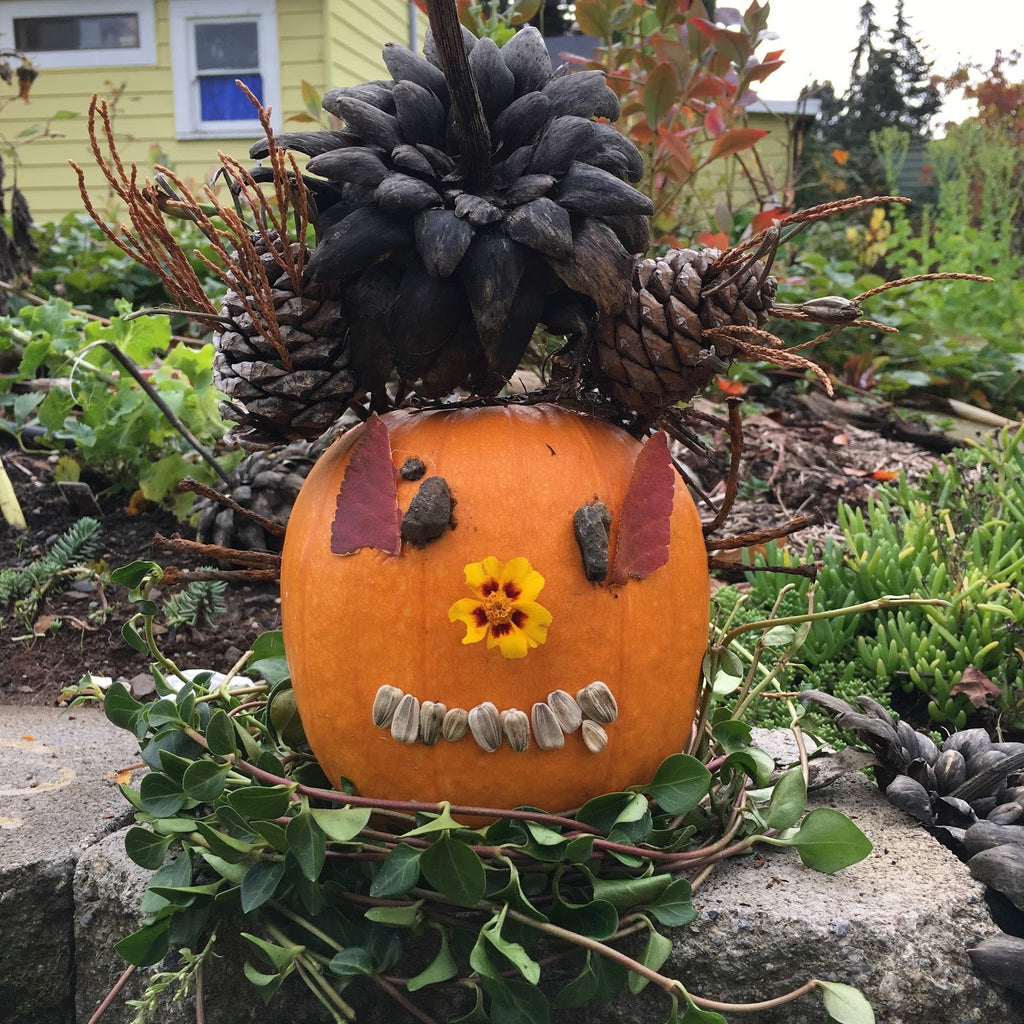 Big weekend ahead! In case you're still scrambling for a costume for those upcoming Halloween parties, here are 7 plant-inspired DIY ideas that can help you stand out and show your love for all things leafy.
1. Fruit
If you decide to try to replicate this elegant Studio DIY's fruit costume and add a personal touch to it go for single colored items of clothing plus a decorated headband. The hardest part, we reckon, is picking your favorite fruit! Pro Tip: Check out Studio DIY's other Halloween costumes; they have a mouth-watering selection.
2. Bouquet
If you're bearded, take the easy route by sticking some flowers in your mane and call yourself a bouquet! Pro Tip: Depending on your level of dedication and velcro magic powers of your beard you might want to use bobby pins or small hair ties to ensure the flowers stay in place as the All Hallows' Evening festivities gain momentum.
3. Cactus
A green shirt, pipecleaners, and some tissue paper are all you need to be a festive prickly cactus. Pro Tip: Pick a scary-sounding latin name for yourself and voilà - you've added an educational element to your costume. This online CactiGuide offers you a wide range of options!
4. Succulent
This one's a bit tricky, but if you're clever with the sewing machine (or have friends that are) you can make a succulent-inspired dress. Pro Tip: If you are a true succulent admirer you can get really creative with your dress.
5. Flower Pot

Pick your favorite faux blooms (most thrift stores are a gold mine for those) and use a plastic pot with cut out bottom to make this cute potted plant costume. Pro Tip: wear comfortable shoes, because sitting down might be just a tad tricky ;)
6. Tree
Take some green clothes, cover yourself in felt or faux leaves, and you're done! Pro Tip: If it's easier for you to find yellow or red clothes, you can repeat the same steps and be an Autumn Tree instead.
7. Jolly Green Giant
Take a tree costume one step further with a toga and tights and you've got a Jolly Green Giant costume. Pro Tip: Save yourself some trouble and skip the body paint - you don't want to end up leaving a trail of green wherever you go.

For even more ideas, check out our pinterest board of botanical costume inspirations. No matter what you choose, have fun with it and let your creativity shine. If all else fails, write your favorite plant name on a white t-shirt and call yourself a packet of seeds. Wishing you a fun and safe Halloween, with minimal real and candy-induced hangovers :)
Save
Save
Save
Save
Save
Save
Save
Save
Save
Save
Save