Rexius Retail Yard & Recycling Center, Eugene OR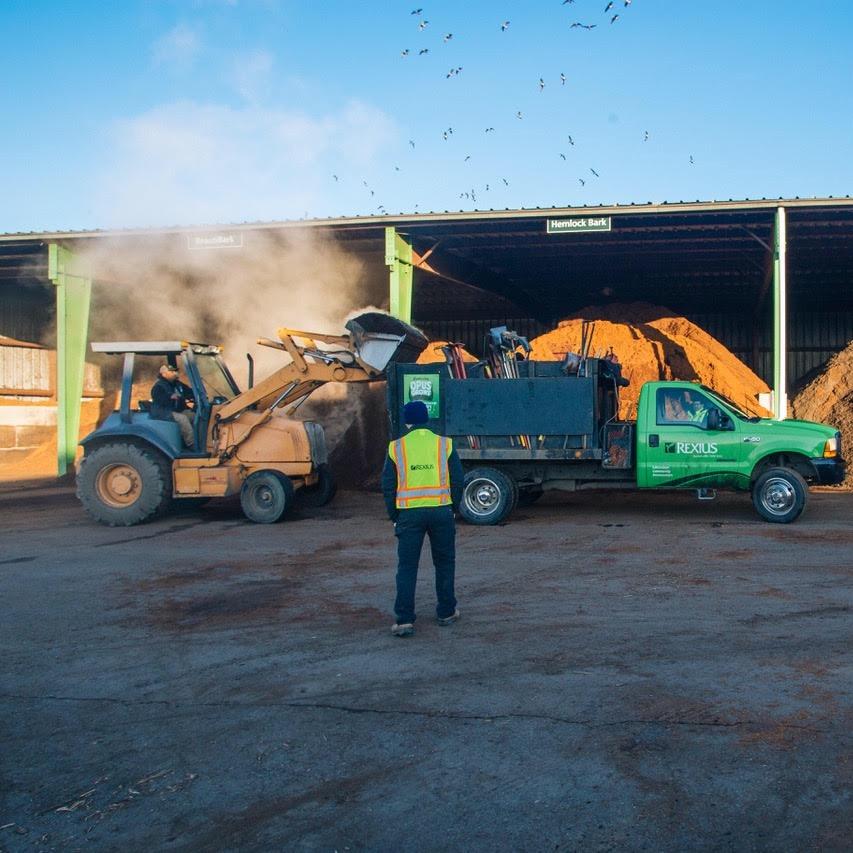 The Rexius retail yard is self-serve. We have bags and bulk products, you can dump debris, you can pick up just about anything you want, or you can set up a delivery here in the office.
We try to make it as easy as we can when you come into the yard. You can just pull up to the booth, say what you want, and we'll load it up for you. If you'd like to order in advance, you can pay online (via Rexius.com) and then just pull in. Your information is always held securely; you can come in, tell them your name, and you're set -- you don't have to give your information every time you come into the yard. It's really pretty easy.
One of the great things about this yard is that all of our bark and soil products are under cover. If you come in the winter, you don't have to worry about getting wet soil or wet bark. It will all be dry and easy to work with when you get it back to your site. The gravel and the sand will be out and wet, but everything else is perfect to work with; it stays dry all-year long.
The Rexius retail center is located at 150 Highway 99, at the south end of the Highway 99 Roosevelt overpass. Rexius summer hours are 8 am to 5:30 pm, Monday through Saturday, and 10 am to 4 pm on Sundays. In the winter we're open 8 am to 5 pm.