How to Safely Garden While Pregnant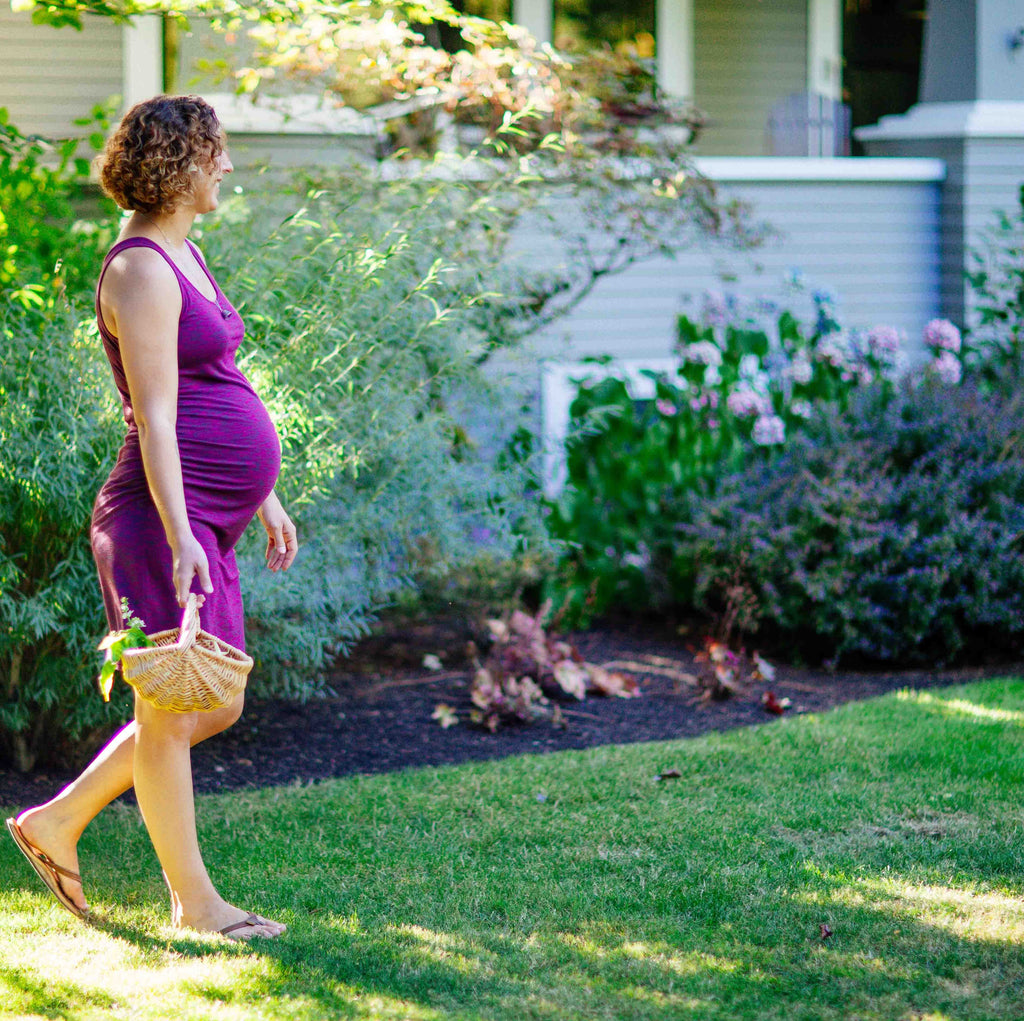 Cleaning out Tigger's litter box is near the top of the verboten list upon discovering that you're expecting because an unpleasant, little parasite called Toxoplasma gondii can be transmitted from cat to cat litter, and then to you. You may be surprised to learn that gardening also puts pregnant women at risk for a toxoplasmosis infection, because the parasite can happily reside in soil.
For most healthy adults, the infection caused by said parasite, toxoplasmosis, rarely even results in noticeable symptoms, but for pregnant women with weakened immune systems, the infection can have serious consequences: Toxoplasmosis can be passed from mom to baby and cause damage to his or her eyes and brain.
As I'm sure most women with cats will agree, the ix-nay on feline feces is more than fine by us. "Contending with the litter box is my favorite pastime," said no one ever, right? Playing in the dirt, however, is downright fun, and as pregnant ladies, cultivating new life is kind of our thing. But unfortunately, gardening also puts you at risk for a toxoplasmosis infection, because the Toxoplasma parasite can happily reside in soil.
"The risk of becoming infected is still low," explains What To Expect When You're Expecting, but it's important to take preventative measures with a bun in the oven. Here are the straightforward steps to avoid exposure and keep both you and your baby safe:
Wear gloves while gardening – and while exposed to sand, soil, and any other substance that the neighbor's cat could mistake for a latrine.

Wash hands thoroughly with soap and warm water after said activities.

Wash produce thoroughly before eating it, and then remove peels and skins when possible.

Get tested. If you are planning to grow your family, you can easily be tested for toxoplasmosis (with a straightforward blood test), and if you have been infected previously, then you'll have antibodies in your system. If that's the case, you don't need to worry about passing the parasite on to your unborn baby. You may garden all day, every day with complete peace of mind!

You should still wear gloves while gardening (and wash your hands after), because soil can contain other harmful bacteria and parasites, like salmonella and listeria.